About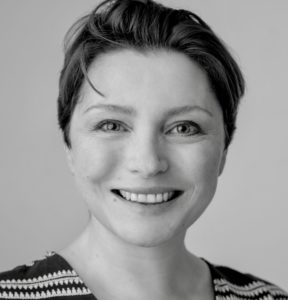 I've written more than 150 books about science and nature for young audiences, some of which have been shortlisted for the AAAS Subaru SB&F Prize for Excellence in Science Books 2020, the Royal Society Young People's Book Prize, the Association of Science Education Book of the Year, the English 4–11 Picture Book Awards and the Blue Peter Book Awards.
My critically-acclaimed picture book Moth: An Evolution Story, illustrated by Daniel Egnéus, was nominated for the Kate Greenaway Medal 2019 and was named a book of the year by the Financial Times and Books for Keeps in the UK. The US edition of Moth recieved starred reviews from Horn Book, Booklist and Foreword among others, and was named a book of 2019 by The Horn Book, New York Public Library, Chicago Public Library and the National Science Teaching Association.
I also write features for children's science magazines Whizz Pop Bang and The Week Junior Science+Nature, and create content for science outreach projects, including the Wellcome Trust's Explorify resource, www.dementiaexplained.org and Oxford University's Parents for STEM Futures project, inspiring children from diverse backgrounds to pursue science careers.
I enjoy speaking at festivals, schools and other events. In 2019, these included the Cheltenham Science Festival, Bournville BookFest, the Oxford Literary Festival, Paris Book Fair, Wimpole History Festival, CLPE Power of Reading and BBC Women's Hour. If you'd like to work with me, please get in touch at isabel@isabelthomas.co.uk or with my agent Kate Shaw.
my background
I grew up in a low income, single-parent family and attended five state schools in Devon and Oxfordshire before reading Human Sciences at the University of Oxford. While studying at Oxford I became very involved in student journalism and discovered my love of writing. Recently I completed a research MPhil at the University of Cambridge, exploring the integration of science and literacy education and its impact on widening access to science. I live near Cambridge, UK with my husband, three young children and two skeptical guinea pigs.
quick links
Watch my vlogs on Outdoor Learning for Oxford Owl
Read my contribution to the British Science Association's Science: Not Just for Scientists campaign
Watch my films on fun learning activities for Oxford Owl
Read my advice for aspiring non-fiction writers for Writers & Artists
Read my tips for encouraging reluctant readers
Read my tips for firing up children's non-fiction writing power
clients
Alzheimer's Research UK • Bloomsbury • Cambridge News • Collins • Curious Fox • Dorling Kindersley • Little Gestalten • The Guardian • Hodder Wayland • Laurence King • Lonely Planet • Macmillan Children's Books • Oxford Education Blog • Oxford Owl • Oxford University • OUP • Pearson • Penguin • Project Wild Thing • Quarto • Rising Stars • Raintree • Scholastic • The Week Junior • Wellcome Trust • Whizz Pop Bang! • Wren & Rook
Photographs by Tiffany Willis