AAAS Subaru Prize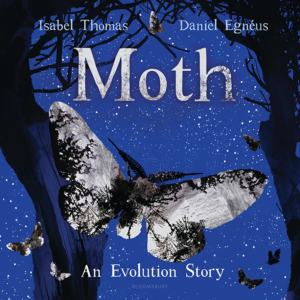 I'm excited to share that Moth: An Evolution Story has won the 2020 AAAS/Subaru Prize for Excellence in Science Books in the Picture Book category!
This award celebrates outstanding science writing and illustration for children and young adults. AAAS believes that, through good science books, this generation, and the next, will have a better understanding and appreciation of science. As part of the Subaru Loves Learning initiative, Subaru and AAAS  donate the winning books to K-12 schools across the country. Last year, Subaru along with 541 retailers donated more than 91,000 books to local schools.
Here are some photos from the AAAS Annual Conference, where I accepted the prize on behalf of Team Moth (including illustrator Daniel Egnéus, super-publisher Saskia Gwinn and designer Claire Jones), shared the book with children at Family Science Days, and met the wonderful team behind the AAAS prize as well as AAAS legends Shirley Malcolm and John Holdren.
And took home an amazing plaque!
Excitingly, Moth was also reviewed in the journal Science, and on the Science blog.