news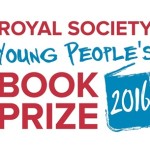 I'm thrilled that How To Change the World has been shortlisted for the Royal Society Young People's Book Prize 2016, for the best science books for under-14s.
Living with chimps, experimenting with exploding eggs and delving into dinosaur dung… Do you have what it takes to become a scientist? How to Change the World looks at the exciting stories behind the greatest scientific breakthroughs, and the people who made them. Discover the secrets of their success and learn how you can change the world too!
I wrote the book for Oxford University Press, as part of their innovative InFact series. It is beautifully designed, combining photographs and graphics with striking illustrations by Esme Lonsdale.
The judges said: "We love this book because it's a book about the future and it encourages curiosity and thinking for yourself. It's about how the reader of this book can learn from what's gone before, what other scientists have achieved and asks how you might change the world to make it a better place or make it safer or to get us to the moon…
It shows how things can become quite surprising when it comes to science – including a chapter called 'avoid being boiled alive'. It's got some great top tips: don't be too quick to accept the way things are being done, question whether there's a better way. I think a book that encourages you not to be afraid to think outside the box has got to be a good thing."
The overall winner will be selected entirely by groups of young people across the UK, and announced in November 2016. My fingers and toes are crossed!
I'll leave you with my favourite top tip for changing the world, from chemist Patricia Bath: "Do not allow your mind to be imprisoned by majority thinking. Remember that the limits of science are not the limits of imagination."