news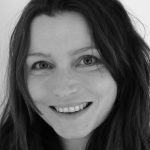 I was really pleased to take part in the British Science Association's new campaign Science: Not Just for Scientists: 100, which is collecting 100 ideas to make science a more fundamental part of culture and society.
My idea focuses on engaging families by creating a culture of 'science for pleasure' in primary schools, to mirror the success of 'reading for pleasure' in bringing books out of the classroom and into everyday life.
You can read my idea here, and delve into all the other fantastic ideas collected so far. You can contribute an idea too!
Could primary schools establish a culture of 'science for pleasure' as well as 'reading for pleasure'? https://t.co/3dgyjtQvTP pic.twitter.com/e4vBsiBHCY

— Isabel Thomas (@raisingchimps) March 14, 2017