An Adventurer's Guide to Outer Space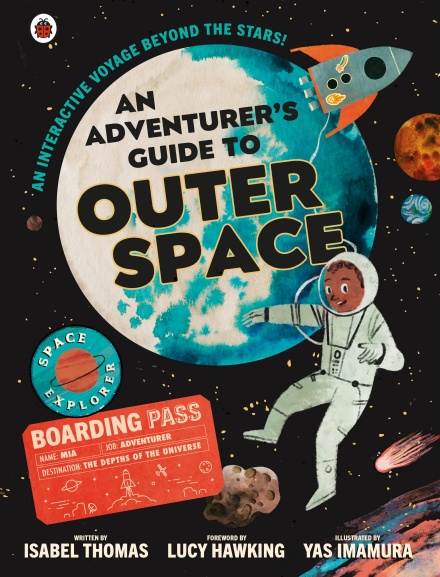 Illustrated by Yas Imamura • Ladybird, 2020
I'm excited to introduce my first ever Ladybird 🐞 book!
Are you ready for a spectacular interactive adventure to the edges of the solar system… and beyond!
Pack your spacesuit and join adventurer Mia on a spellbinding journey to the depths of the universe, spotting spectacular constellations, discovering new asteroids and counting the sparkling rings of Saturn.On your way, you will visit:
– the Moon and Sun
– the International Space Station
– Mercury, Venus, Mars, Jupiter, Saturn, Uranus and Neptune
– the Asteroid Belt
– the Dwarf Planets
– the Kuiper Belt
– Exoplanets
– the Milky Way and distant galaxies
With breathtaking facts and interactive space activities, this captivating book will excite and inspire the adventurers of the future.