BBC Bitesize Green Classroom
The first of the interactive Green Lessons I wrote are available for KS1 and KS2, sitting within the fantastic Green Classroom resources.

You'll find animations, video clips, activities and lessons by a host of other writers too – a brilliant resource to help you talk about green issues at school or at home!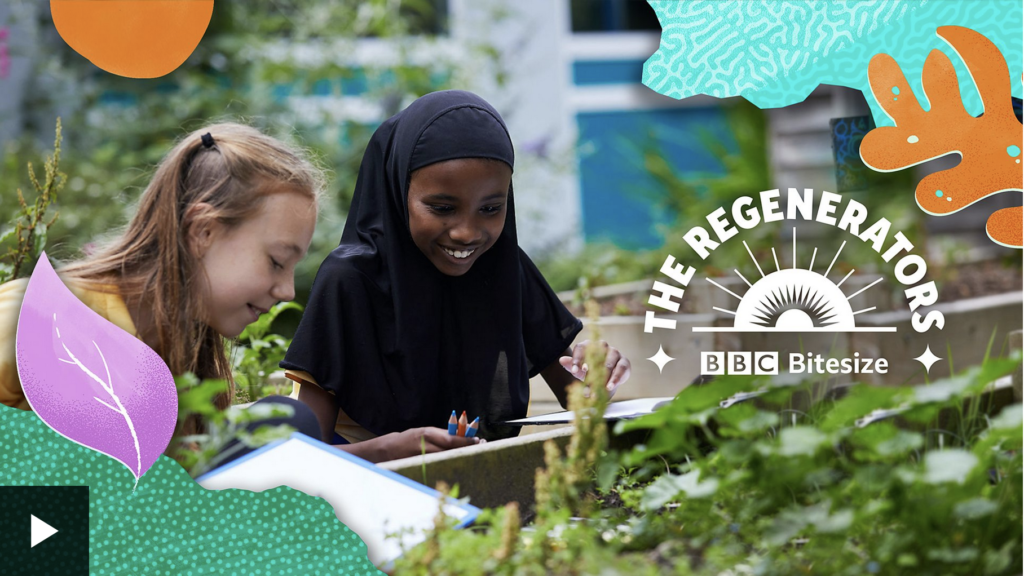 "The planet's future is in our hands.
We have the power to make the difference.
But climate change can be overwhelming. It can be hard to know where to start or how to keep going.
The Regenerators from BBC Bitesize is here to support you on your journey.
Whether at home or school, The Regenerators is here to inspire children and teenagers to live a greener life and encourage others to look after the planet.
By making small changes on our own, we can make a big difference together."